All Apologies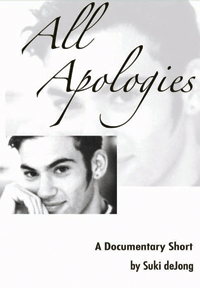 A 20-minute documentary film on DVD, screened at Zaki Gordon Institute Shorts Film Festival in Sedona, May 23rd, 2007.
Winner of four awards, All Apologies tells the story of board member Suki deJong's son, Julius, who passed away 4 years ago from GHB-related causes. This powerful documentary is being entered into film festivals internationally and the complete GHB DVD package, including Lesson Plan

A portioin of the proceeds from the sale of this DVD go to Project GHB
Discounts available for large orders.