Student PowerPoint Presentation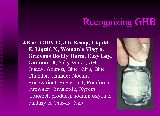 This product is available for immediate DOWNLOAD. Once you purchase, you will be able to download the presentation.
This PowerPoint presentation is more detailed than GHB/MDMA/Ketamine presentation. Features wide variety of drugs and related issues. Designed SPECIFICALLY for presentation to high school and college students...
It addresses the dangers and environmental damage from methamphetamine use and manufacturing, club drug issues (including MDMA, GHB, ketamine, LSD, nitrous oxide), a word about drug facilitated rape for both young men and women, dangers of steroid abuse, etc. AND MORE!
Detailed list of topics:
A Word to Our Students
"Every day, you tell us about marijuana and cocaine…..WHY didn't you warn us about GHB?"
Concerns About "Health Food" Stores & Illegal Pharmacies
Classic Misrepresentation
The Club Drug Scene
So, What's a RAVE Anyway?
Types of Raves
It's About the Music
It's "Community"
Gamma Hydroxy Butyrate
Typical GHB Containers
GHB—Who's Using It
Carpeting Out
GHB Addiction
What is a drug "analog?"
Watch What Happens!
MDMA
The No-One-Has-Died Myth
Added Twists & Dangers
Filling the Serotonin Gap
Smuggling Issues
Ketamine Hcl
LSD--Lysergic Acid Diethylamide
Nitrous Oxide
The Nitrous Connection
Herbal Ecstasy
Ripped Fuel, Turbo Charge, Metabolife, Herbalife, etc.
The Caffeine Connection
Creatine
Steroid Dangers
A Word About RAPE to Men
A Word About RAPE to Women
Samantha Reid Case
The Lucas Bielat Case
elf Two Questions:
Websites for Reference
AND MORE