Michael
Michael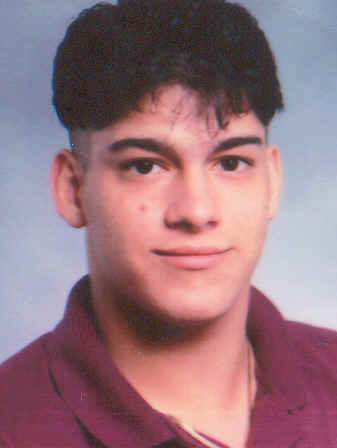 Michael was a sophomore at a high school in Florida. He was a member of a local karate club association, receiving his black belt and becoming an instructor at that institution. Michael was also an instructor at a karate summer camp. He received several academic awards for spelling, mathematics, reading and music. Michael was on his high school's honor roll and had been honored as a Citizen of the Year.
Michael weighed only three (3) pounds when he was born. The doctor held him up in his hand and told my parents "It is up to him (GOD)."
Michael started to gain weight right away, soon he weighed four (4) pounds and they said we could bring him home. He was so small; I brought him home in Cabbage Patch doll clothes.
Michael was small, but he believed he could do anything he set his mind to. He joined the YABA bowling league. We had to have a special 2-pound ball made with tiny finger holes. He had to bowl in his socks, because we couldn't get shoes small enough for him. He turned out to be a pretty good little bowler, winning trophies and patches.
Next, he decided he wanted to try little league. For the next three and a half years, he played on as many teams and enjoyed the victory of winning all stars.
Michael grew into a fine, healthy young man. He was loving and kind, gentle and compassionate. We didn't know how many lives Michael had touched in his short fifteen years until after his death. The stories of love, compassion and friendship still come to us today.
Michael had no history of drug use. All of a sudden, one immature moment to experiment took him away from us.